Drum roll please.
It's finally Autumn!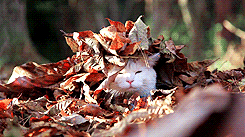 Just last weekend we hustled our way down to the Mount Laurel Fall Fest and although it was a smidge too hot and humid to *really* feel Autumnal, I still got those jitters in the cosy part of my brain telling me it's time to start nesting. And buy lots of pumpkins.
Autumn is my absolute favourite time of year. Not only does my birthday fall in fall (ahhh did I just do that?!) but it's also the season for hot chocolate and blankets and cardigans.
My list of favourite Autumnal things could go on indefinitely tbh but I wanted to share with you some fantabulous things that I have been seeing on my Instagram feed lately.
And don't worry — my list doesn't start with Pumpkin Spice Lattes.
Thrifting/charity shopping
My hometown of Clacton, Essex has been charity shopping ever since I was born and waaay long before that. There is even an entire street that is pretty much just charity shops and this is the same for a lot of old British towns.
Charity shops are a big part of British life, just as thrifting is in the USA (and 'thrifting' is a new word I've discovered since living here…) 👗
Even though eBay has been around for tiiiiiiime, it took a while for second hand shopping to become 'cool'. With the increasing popularity of apps like Poshmark, ThredUp and Depop, buying second hand is now super trendy — and every day there are more and more platforms popping up to support buying and selling of used clothing and other items.
Especially recently, I've seen many online thrifters showing off their cosy Autumnwear and it's definitely prompted me to go charity shop shopping myself.
Amazingly the biggest 'plus' out of this doesn't often get discussed — which is that fast fashion needs to die for the sake of the environment. Our earth cannot cope with the sheer amount of waste that fast fashion creates. Buying and selling second hand clothing is a great trend to help with the sustainability of civilisation 🌍
Some of my favourite Instagram accounts to follow for thrifting inspo and tips are @theminimalistwardrobe, @akwearsthings and @florencemayvintage.
Low tech and tech free living
With the abundance of new technology in the past twenty years, it was inevitable that at one point we'd start reversing the timeline.
I've seen recently many Instagrammers relishing in a new-found low tech way of living in their out-of-office hours and it seems the mental health benefits are enormous.
Now, obviously if someone is Instagramming they are far from "tech free", but that doesn't stop us from having tech free camping weekends, unplugged nights in a cabin in the woods — and it didn't stop 70,000 attendees at 2019's Burning Man — a festival where mobile phone usage is strictly frowned upon.
Travel is one industry where the term "tech free" simply doesn't live, because unless you're pilgramaging on foot, any mode of transport you take involves some kind of technology. The plus? "Low tech" can include environmentally-friendly transport like buses and ferries. And many Instagrammers are car-sharing or catching trains in lieu of plane journeys. This feels like a win 👏
Even just an evening of reading instead of watching TV provides a release from the digital addiction that often consumes our lives and there's even a name for this behaviour: "slow tech". Many are dabbling in slow tech by carving out unplugged living spaces in their homes creating places to relax.
My favourite slow tech accounts to follow include @theslowtraveler, @thehyggeminimalist, @windtraveler and @mycambridgefairytale.
Gender neutral shopping
Ever since I was a young teenager I wore boy clothes. Often I just thought they looked cooler (better graphics, better slogans), particularly during my "grunge" phase when black band tshirts and huge baggy trousers were my staple.
I still frequently shop in the men's department (I even brought a full suit from Debenham's Menswear a few years ago because women's suits SUCK) and to this day a quarter of my wardrobe has been purchased from the lads' section in stores.
And I'm excited to say I've been seeing unisex clothes more and more on social media (and I'm not just talking about stylised girl-fashion like 'boyfriend jeans').
Androgyny in fashion has been mainstream since the 1980s and now these clothing brands are rocking unisex clothing which I am SO PLEASED with:
TomboyX – an underwear brand that size-guides by hip measurement so any gender can purchase
Lucy & Yak – not only are they selling bright, fun unisex clothing, but they source sustainable materials (including fabric made from plastic bottles!) and all of their packaging is recyclable
Muttonhead – is a home for super trendy, wild, outdoorsy-themed clothing. They manufacture their clothes locally and all of their clothing is unisex
And, unsurprisingly, my main favourite place to shop for menswear is charity shops/thrift shops. Sometimes I find that the women's sections are lacking in these places because of the increased popularity of thrift shopping — but there are often way fewer men shopping in these stores. Which means that there are an abundance of quality men's clothing available.
Just recently I picked up two Autumny flannel shirts from Goodwill and they look fantastic under dungarees or tucked into a pair of skinnies.
Plogging
How fantastic is it that everyone is jumping on the no-plastic, recycling-mad bandwagon? ♻
Rather than it being a trend to satisfy consumers, for once it's actually a movement that'll have some good on this world.
The latest fitness trend to hit the streets incorporates a healthy regime with environmental-goodness: plogging.
This Swedish activity involves collecting litter while running and I think it looks fantastic (and not only because it provides ample amount of breaks whilst running…).
I'm yet to find a locally-organised group that partakes near me, but that's not to say I cannot initiate one myself, or at least do it Han-style ("Solo") for now 😉
I challenge you now to contact your local Park Run and ask if any runners there would join you on a weekly #plogging escapade.
Moody living spaces
I can't tell you how excited I am to see the array of dark purples, blues and blacks gracing influencers' bedrooms and lounges.
(Obviously I mean on my phone screen — I'm not actually entering random people's homes for a blog…)
I adore dark little spaces. Just ask my mum… I was the age of 12 when our house was undergoing a lot of construction and my bedroom was moved into the teeny tiny box room that once housed the toilet and bath tub. I was told, due to the "inconvenience", I could paint the room whatever colour I wanted.
I chose dark purple.
My mum was horrified but I was over the moon with it, and it became my little bat cave.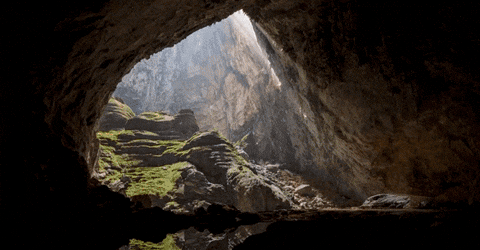 And now that theme seems to be super popular across Instagram too, just check out this gorgeous part of @allthatisshe_home's living room:
My recent favourite accounts to follow for their love of dark interiors include:
@barefootathome for sharing a glimpse into their dark German home
@ourvictoriandetached for having a bio that includes "dark interiors" and showing off some of the most beautiful rooms I've ever seen
@aniekkeijsers for showing off such delicious food in such a moody living space
Pumpkin spice flavoured everything
Okay, you didn't think an Autumn trend post was going to be without pumpkin spice did you?
It started with lattes. Now we've got overnight oats, cookies, pancakes, candles and essential oils.
In fact, when I walk into my local Wegmans, Acme and Home Depot, the pumpkin spice scent of cinnamon and nutmeg wafts out as you enter the doorways. It's enough to put any grinch in the Halloween mood.
I recently posted a gooey pumpkin pancake recipe, but I also want to share these other posts I've come across with perfect pumpkin-tasting goodness:
Time to get cookin' to achieve maximum Autumn goals!
⭐⭐⭐
Now, there's plenty more Autumnal trends crossing Instagram right now (I haven't even mentioned the abundance of fairy-lit patios, the fact everyone is wearing a cape right now nor how many influencers are going apple picking) but I've narrowed the list down to my favourites — and what I feel are the most important for the season.
So, tell me: what's your favourite trend of Autumn 2019? Discuss in the comments! 🤗